DO YOU EVER WONDER WHERE THE STUFF AROUND YOU ALL CAME FROM?
No, not from the shops. I mean, who had the amazing idea of making video games or the annoying idea of building a school?
In Kay's Incredible Inventions, the latest laugh-out-loud book from the record-breaking and extremely handsome Adam Kay and Henry Paker, you'll learn about everything ever invented, from the daft to the disgusting to the downright dangerous.
You'll discover all about:
The queen who pooed on the first ever toilet
How velcro was invented by a dog
Why the Ancient Greeks wiped their bums on dinner plates
As well as 48,762,851,208 other facts. (Approximately.)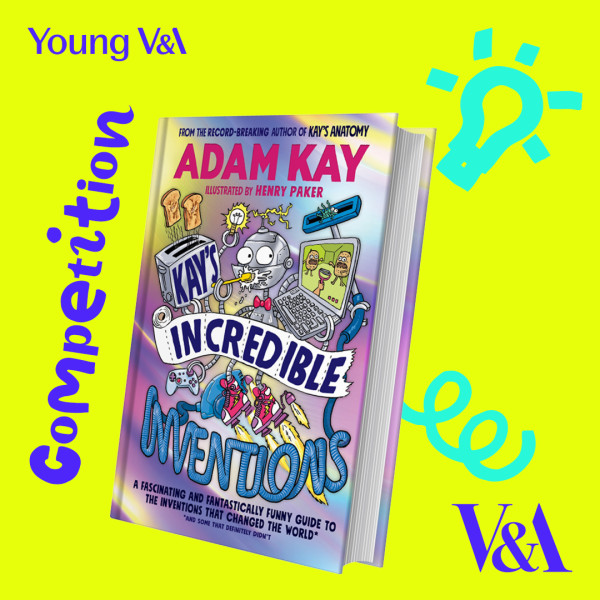 Adam Kay and Puffin have teamed up with Young V&A, a new museum in London designed to energise young creators, to offer the chance to win a truly one-of-kind prize. Kay's Incredible Inventions' illustrator Henry Paker will draw the winning entry and Little Inventors will build it in real-life! The winner will also receive membership to Young V&A and their invention will feature in the paperback edition of Kay's Incredible Inventions published in May 2024.
Find out more!